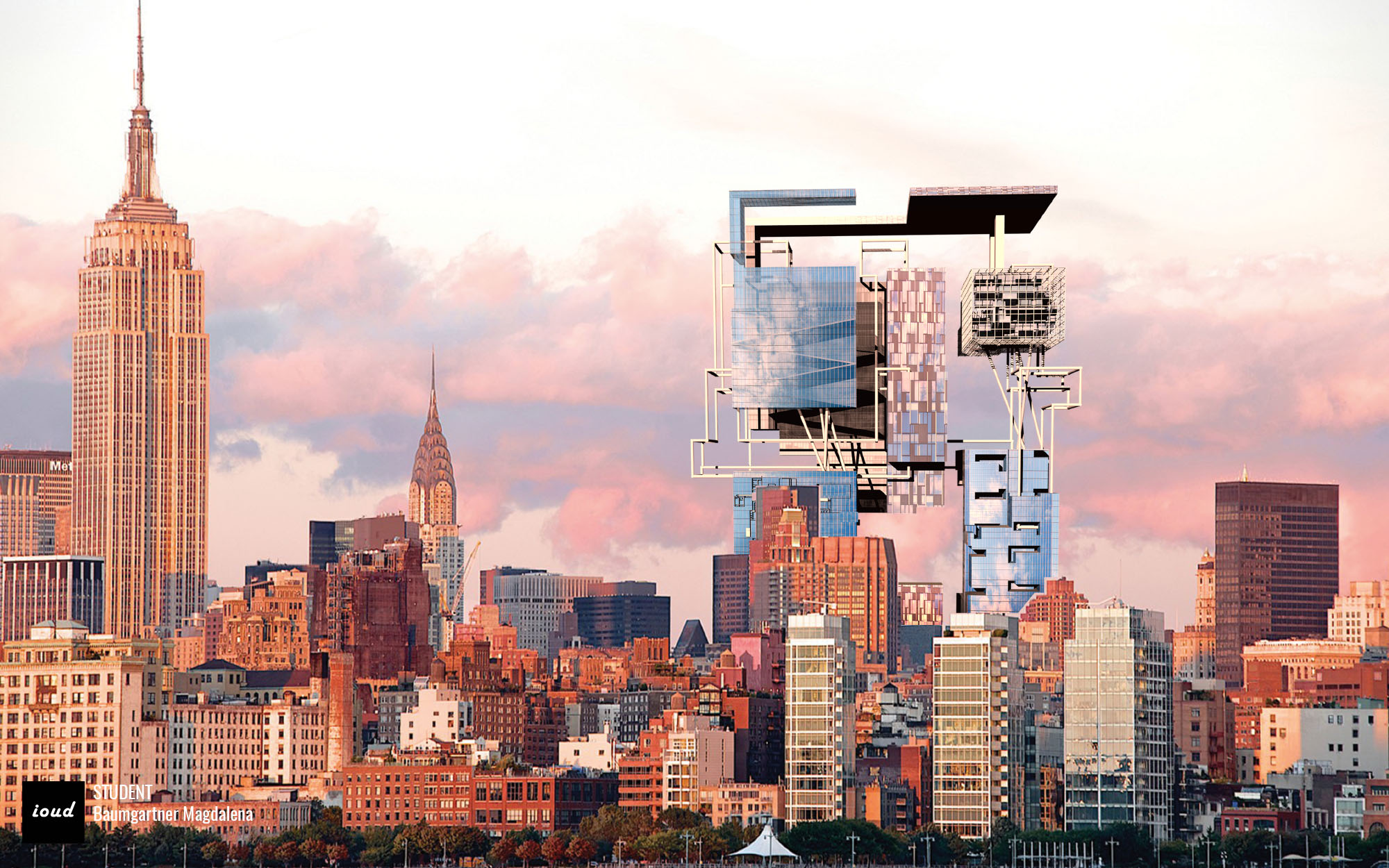 HYPERBUILDING
YEAR Summer Semester 2017

Entwurf 3 Institute of Urban Design IOUD
Innsbruck Universität
Head Prof.: Peter Trummer
Associates: Gonzalo Vaillo and Lenia Mascha

If the city is like some large house, and the house is in turn like some small city, cannot the various parts of the house – atria, xysti, dining room, porticoes, and so on – be considered miniature buildings? –Leon Battista Alberti

THE CITY AS ARCHITECTURE AND THE ARCHITECTURE AS A CITY
The course is based on the hypothesis that buildings can be consider as cities and vice versa. It is then a matter of scale. How to identify each? In essence, both share the same logic and structure. The most relevant single family houses of the XX and XXI Century –from Villa Savoye to Moebius House- define the starting point for the development of the project. The houses are the raw material for mass and tectonic studies. Extractions, cuts, intersections and boolean operations over the houses create a catalogue of primitives. These architectural elements are then being re-scaled and composed as elements of the city, generating an aggregated object that contains a city in itself, a Hyperbulding.

CONTAINER OF CONTAINERS: THE AGGREGATED OBJECT
The Hyperbulding can be understood as a megastructure. It is a container of urban activities and in this way, it shows urban variety and complexity. It is structured as a metaphor of the city, where its different volumes can be identified with architectural types: vertical elements constitute towers, horizontal slabs are courtyard houses, etc.

DOWNTOWN ATHLETIC CLUB OR HOW TO PILE INSTABLE DENSITY
Manhattan represents for Koolhaas the arena for the terminal stage of Western civilization: the Culture of Congestion. The Downtown Athletic Club was a paradigmatic example of how to compress a range of human and urban amenities inside the same envelope. Each floor presents different performances as fragments of the larger spectacle of the Metropolis. The origin of the mixed-use typology. Although the Hyperbulding can be considered as an autonomous entity capable to work under its own rules, it is not disconnected from the surrounding. The grid of Manhattan provides one more time optimal conditions as laboratory for testing large scale structures.

︎back to ACADEMIA