"Re-mediated Zone" is a project that investigates the paradoxes between the synthetic and the natural through new transformative processes of low-grade organic material. Looking at the future of public spaces and the relationship with nature as an archaeological process, the project delves into the role of innovative technologies of additive manufacturing and microbiology applied to new materials.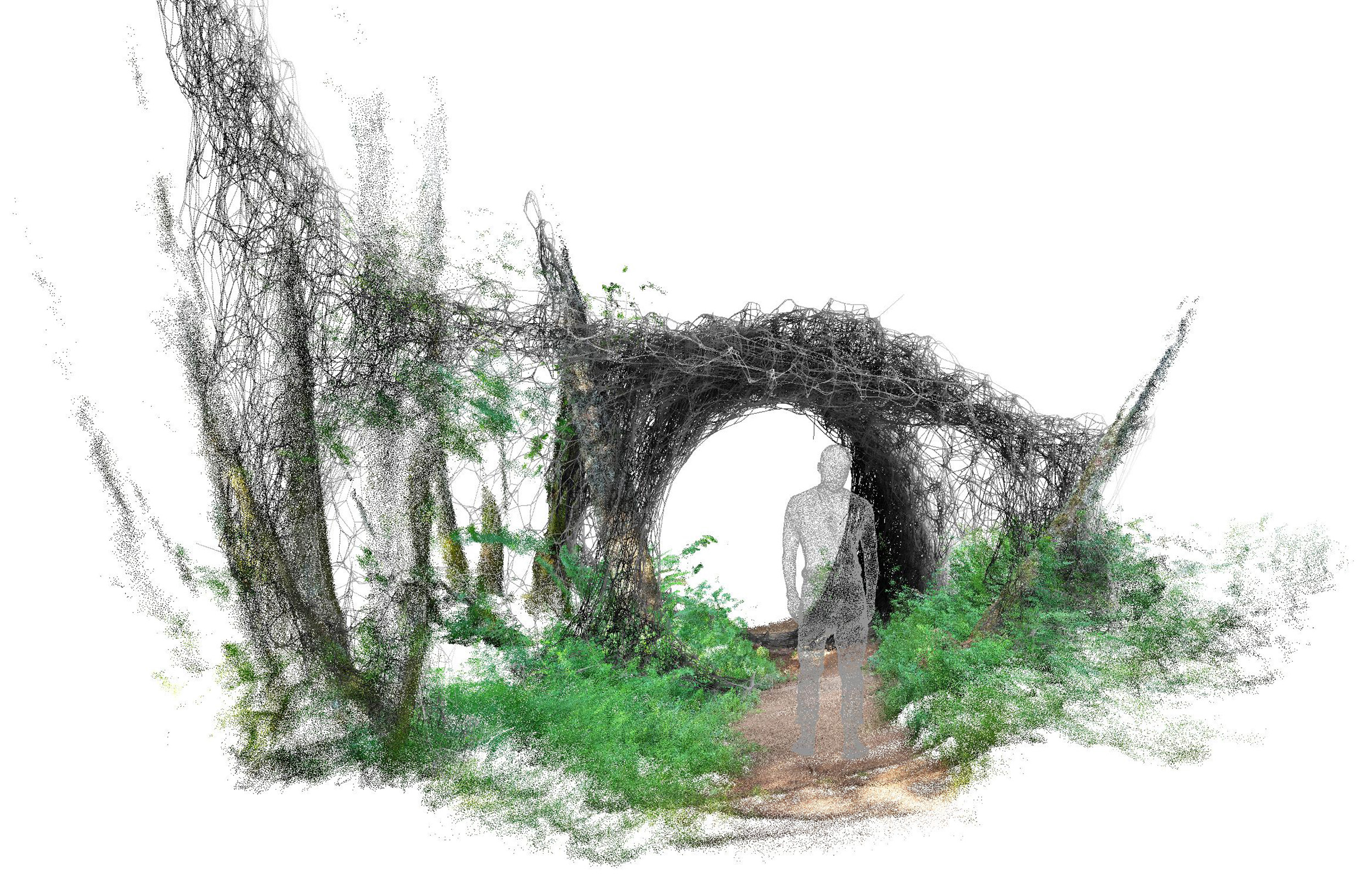 The more traditional notion of city planning separates nature and the city with a clear cut. In contrast, this project focuses on the design of a "blurred zone", where building materials and nature cannot be recognized as such and natural and artificial elements hybridized with each other. The Prater was and is a symbol of the overlay of technology, amusement and nature. "Re-mediated Zone" overlaps both programs.
Technically, the project showcases an innovative technique of material transformation: Inoculation techniques applied to natural fibers. This is a technique developed for enhancing mechanical properties of natural fibers. This involves the inoculation of the natural fibers with mycelia. The mycelia will grow around those fibers and then be treated at high temperature avoiding the presence of any residual organic activity. This process allows the creation of a material that fabricated in cooperation with fungi and enables the formation of intricated spatial structures.