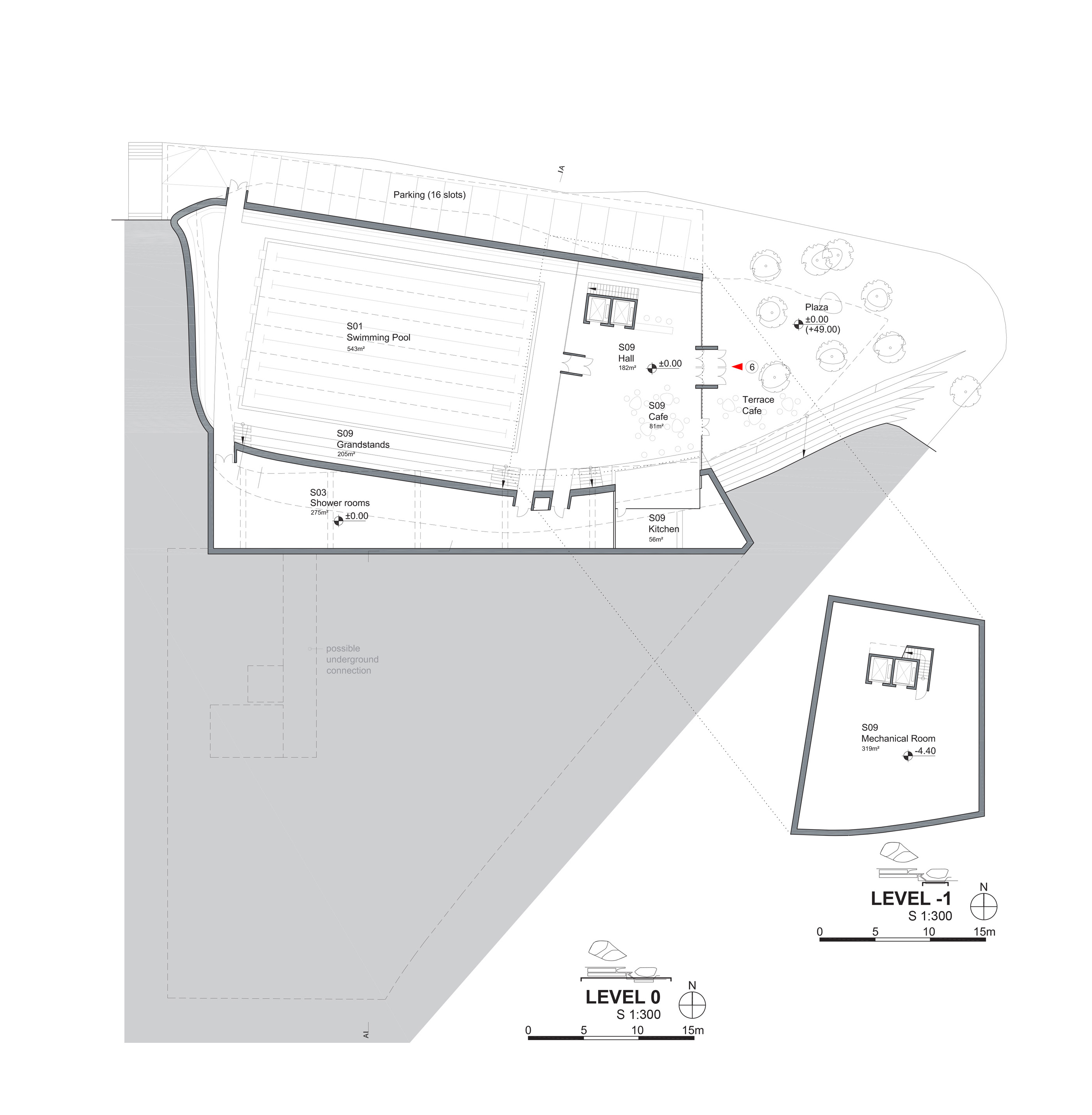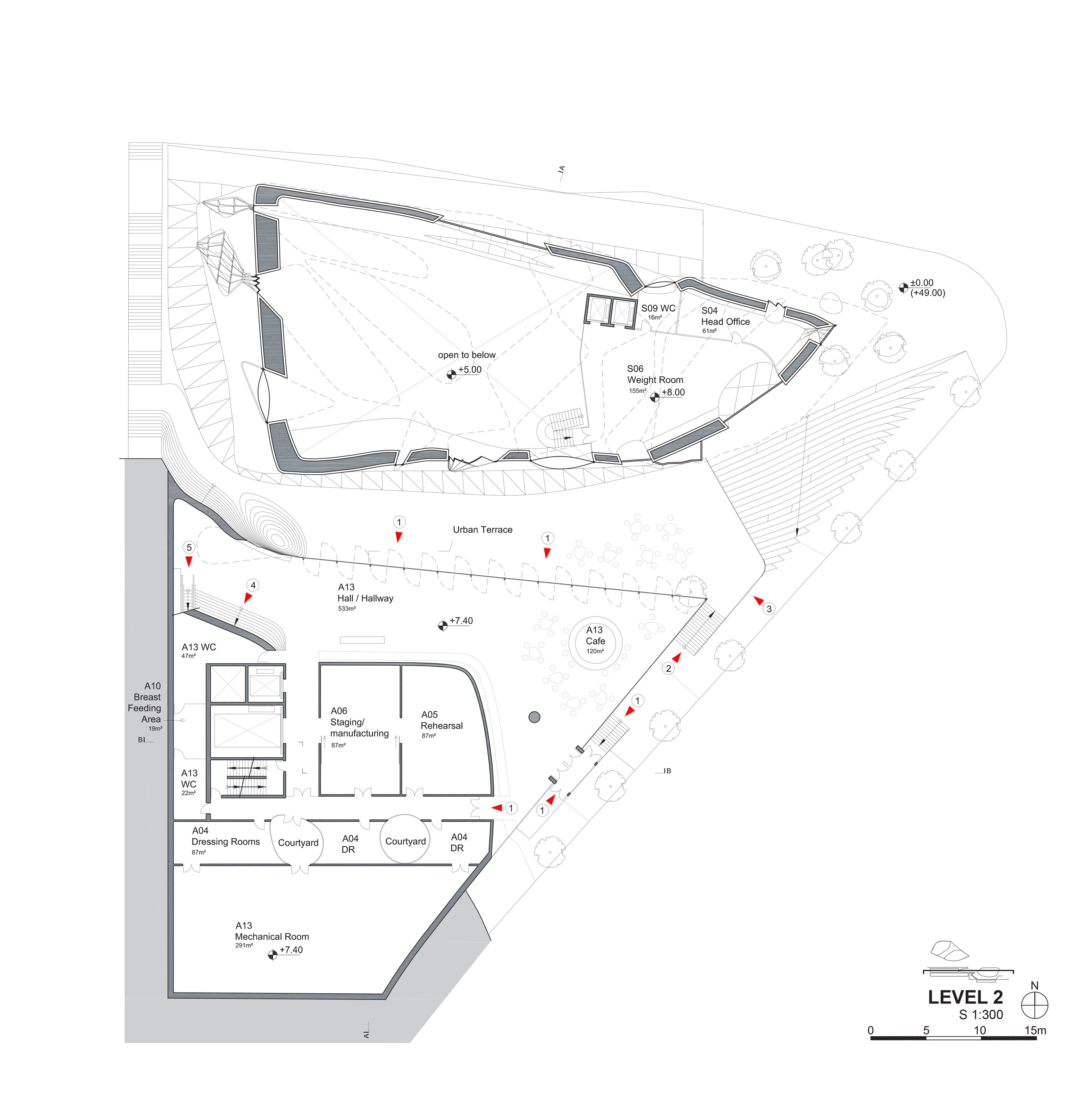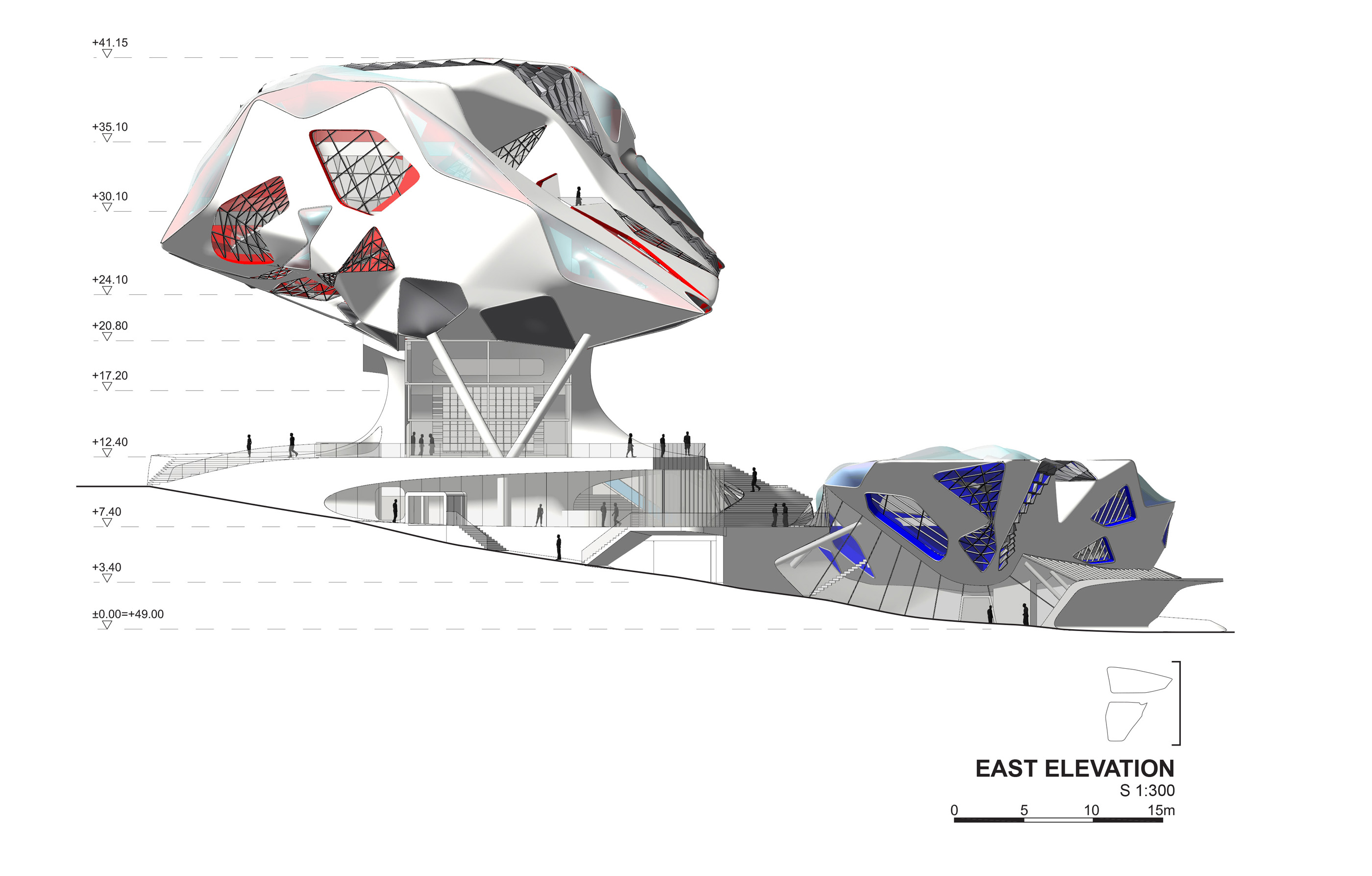 AECSC EDUCATION AND SPORTS CENTER

The AECSC (Arts Education & Comprehensive Sports Centers) are located in an interesting confluence of different urban landscapes: high density housing towers on the south and west side of the plot are the counterpoint of the two to three single houses of the north and east side. Such a variation is emphasized by the sloped topography, which goes up in north-to-south direction.
Although the AECSC are in essence two buildings: the Arts Education Center and the Comprehensive Sports Center, a shared design logic structures each building in three parts:
1.The morphed landscape as common free ground.
2.The underground functions, where the parking and serving functions are allocated.
3.The elevated Objects as containers of the main functions.
LOCATION
Seoul, South Korea

PROGRAM
Child & Youth Art Education Center and Comprehensive Sports Center

YEAR
2018

CLIENT
Seoul Metropolitan Government

STATUS
Competition

︎back to ARCHITECTURE