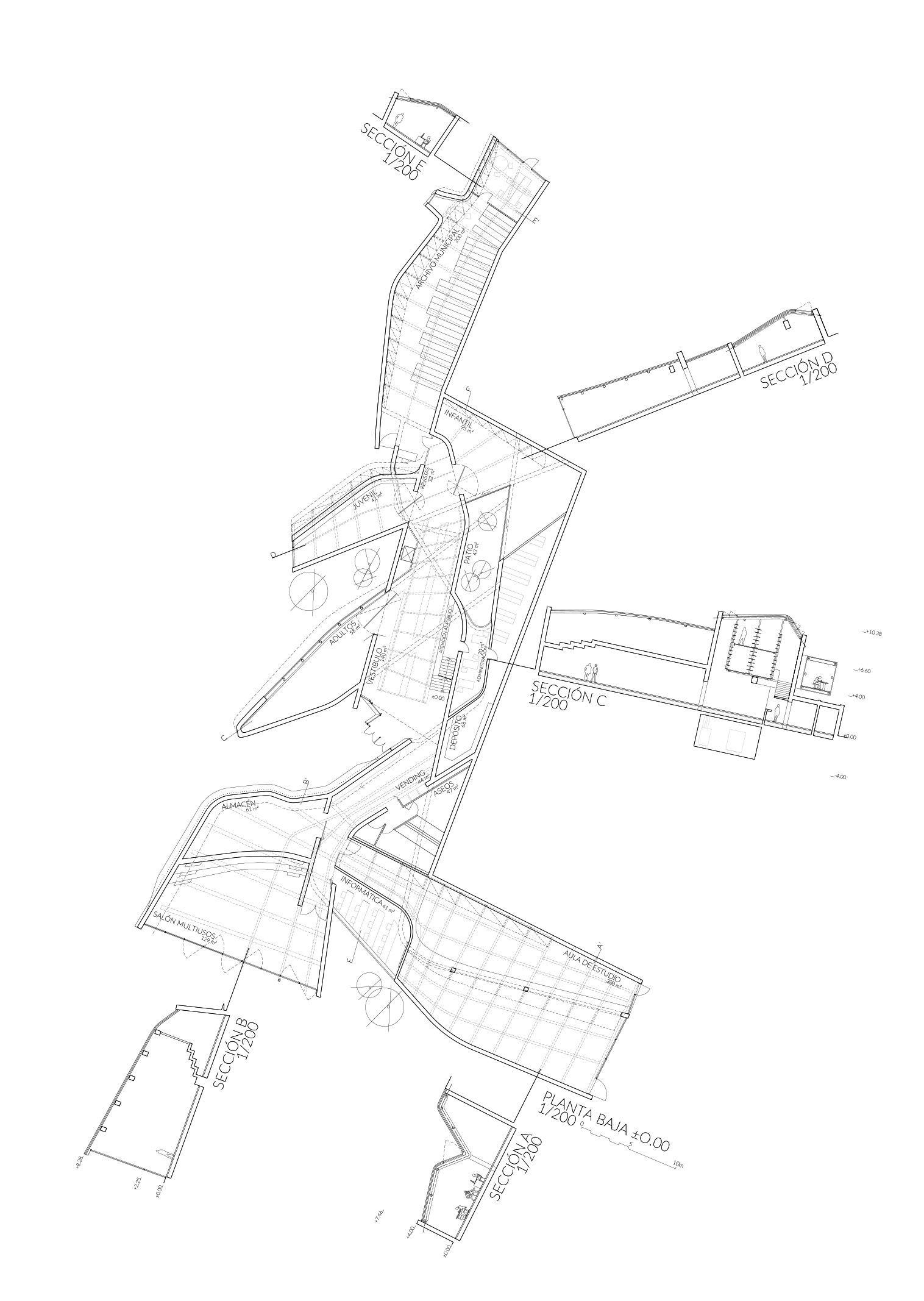 CULTURAL CENTER IN MARCHAMALO
The origins of the municipality of Marchamalo are of vital importance in the conception of this design. A first Celtic settlement, specifically Carpelos, and later Hispano-Roman would have been located near the Via Dominicana under the name of Arriaca. The plot of the new Cultural Center is located in a privileged position at the junction of axes: the main street of the village and the connection to the archeological site of Arriaca, almost as an invitation to remember the crossroads in which the old settlement was located... This connection with history, even if symbolic, creates a solid structure on which the citizen can feel identified and represented. This call to the ancient settlement of Arriaca is unique and specific thanks to the particular historical and cultural conditions of Marchamalo. The new building must be more than a mere space of facilities.

The iron objects found in the archaeological site are scattered throughout the plot. They have similar dimensions to the traditional constructions of Marchamalo. The design moves away from the massive and monolithic scale of the other public buildings. From the internal point of view of the project, each object is a function, but they are 'buildings' from the urban point of view. The new Cultural Center is not a single building, but several ... They are different pieces that enter into dialogue, conflict and tension among themselves. They overlap and separate. They isolate themselves and come together again. They form connections and voids at the same time. How they are grouped has to do with how the small houses in the historic center are organized and juxtaposed.


LOCATION
Marchamalo, Spain

PROGRAM
Library, Archive, Exhibition, Conference rooms

YEAR
2019

CLIENT
Marchamalo City Council

STATUS
Competition

︎back to ARCHITECTURE